For updated information regarding 
CURRENT WANTED FUGITIVES:  
Please check the TPD Facebook Site - Tracy Police Department will post when information is available.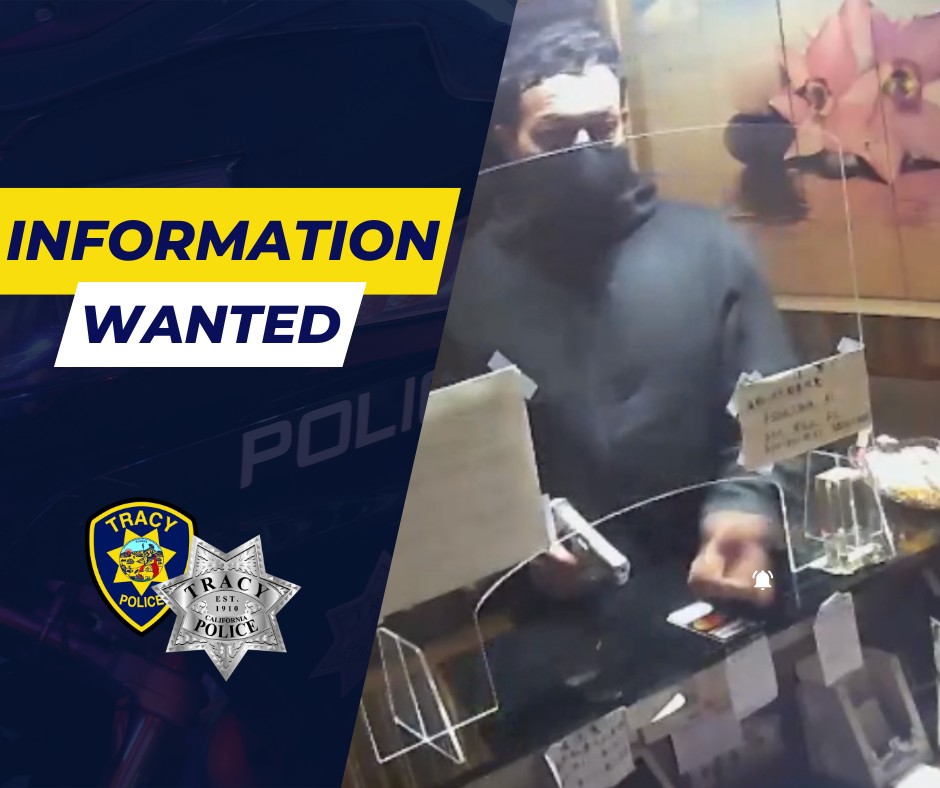 On Sunday, August 6, 2023, at approximately 9:24 pm, Tracy Police Officers responded to reports of an armed robbery at a business in the 1200 block of West Eleventh Street that had just occurred. The suspect was described as an adult male between 20-35 years old, wearing a black hooded sweatshirt, a black facemask, brown or tan-colored pants, and dark-colored shoes. During the incident, the suspect pointed a silver handgun at an employee and demanded money before fleeing in an unknown direction with over $1,700 in cash.

Tracy Police Detectives are seeking public assistance in identifying the suspect.


If you have any information related to this incident or can identify the individual in the photograph, contact the Tracy Police Department at (209) 831-6550. To make an anonymous Crime Tip to Tracy Crime Stoppers by calling (209) 831-4847 or texting "TIPTPD plus your message" to CRIMES (274637)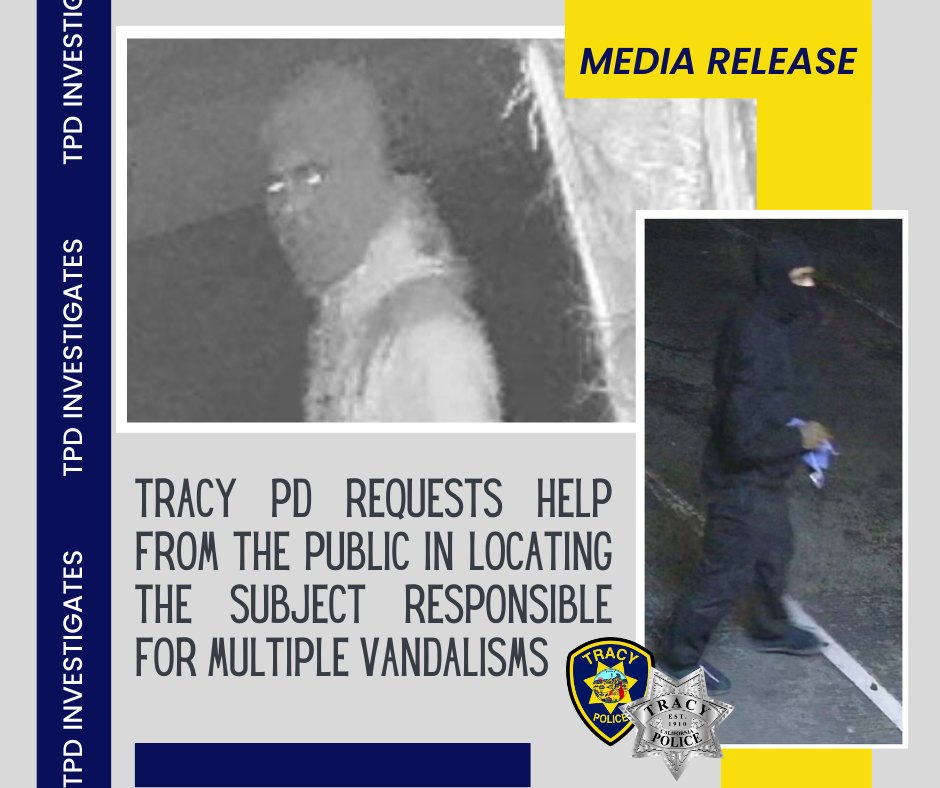 Since April 19, 2023, the Tracy Police Department (PD) has been made aware of several incidents where two local taquerias have been vandalized.

Based on the surveillance footage recovered from local businesses, the same subject is seen using river rocks to break windows at each establishment. The subject appears to be a dark-skinned male adult, believed to be African American, wearing a face covering during each incident.

Tracy PD Patrol Officers are conducting additional patrols in the area of the businesses that have been targeted.

As the investigation into the identity of the subject is currently being handled by detectives from the General Investigations Unit (GIU), they are looking for assistance from the community to help identify the subject in the photographs.

If you have any information about this case that may help investigators identify who the suspect is, contact Detective Brian Cockey at This email address is being protected from spambots. You need JavaScript enabled to view it. or (209) 831-6602.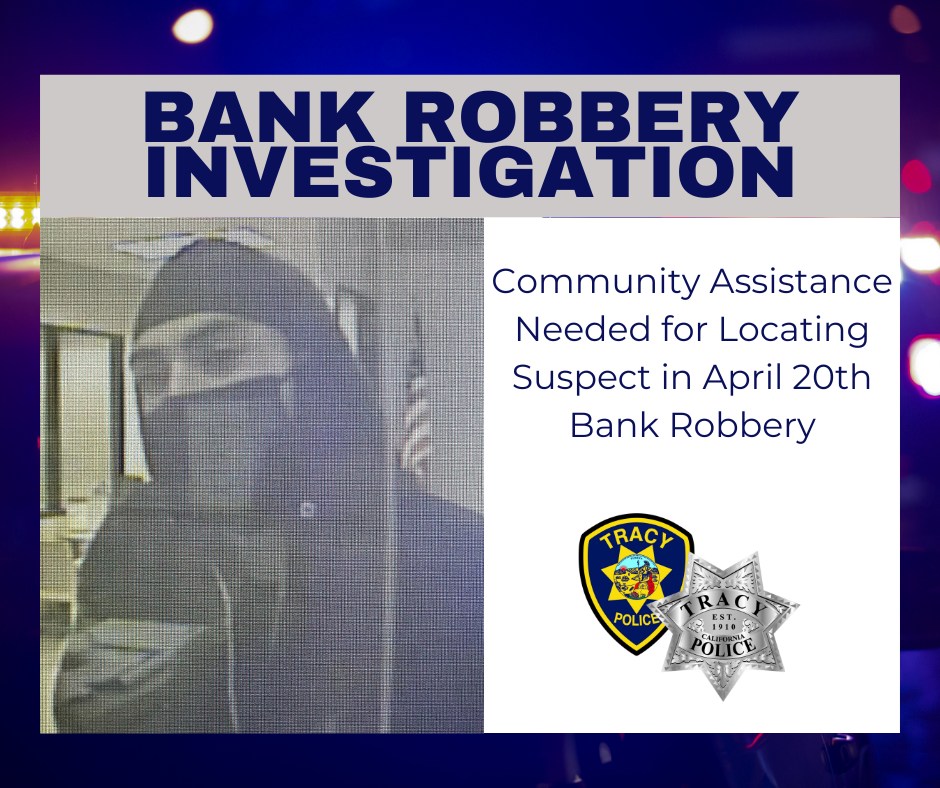 On Thursday, April 20, 2023, at approximately 1:45 pm, the Tracy Police Department responded to a report of a bank robbery in the 1000 block of Tracy Boulevard. Officers assigned to the patrol division immediately responded to the area.

After ensuring that everyone in the bank was safe, they began investigating. A bank employee reported that a male subject entered the bank and demanded money, indicating they had a gun.

Witnesses reported that the subject was dressed in all black, with hazel eyes and freckles but could not provide any further information to help officers locate or identify the individual who had fled the area before the officer's arrival.

As the investigation is ongoing, the detectives from the General Investigations Unit are looking for assistance from the community to help identify the subject in the photograph.

If you have any information about this case, contact Detective Brian Cockey at This email address is being protected from spambots. You need JavaScript enabled to view it. or (209) 831-6602.

Media Inquiries
Kaylin Heefner
Police Community Relations Coordinator
Tracy Police Department
(209) 666-5815
This email address is being protected from spambots. You need JavaScript enabled to view it.