Captured
 For Captured Individuals: 
Please check the Facebook Site - updated frequently.
 On April 22, 2022, Joseph Coveleski, 66 years or Nevada, was arrested and charged for robbery and felony threats at a local bank in the 1900 block of West 11th Street.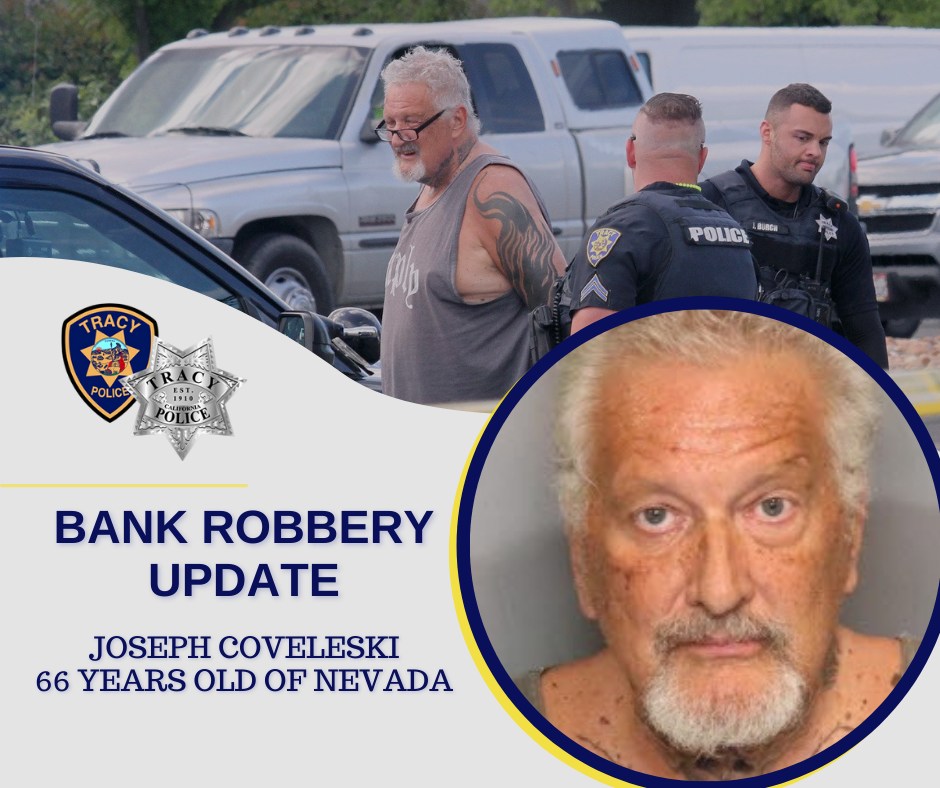 On April 15, 2022, at about 10:333 AM, the Tracy Police Department Communications Center began receiving 911 calls regarding a robbery at a local bank (1000 block of North Central Avenue). Officers assigned to the patrol division immediately responded to the area.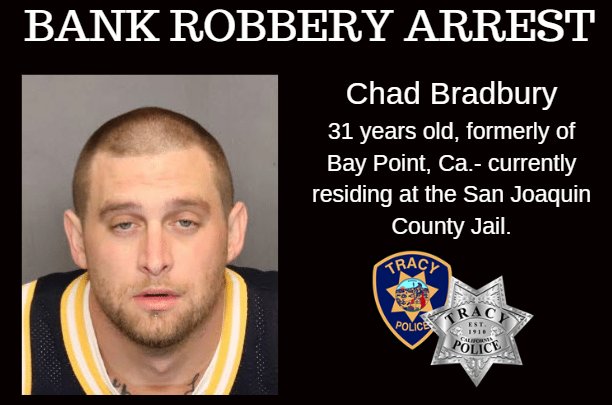 On Wednesday, April 20, 2022, officers were dispatched to the report of a male subject who assaulted and attempted to stab a community member near the intersection of Tracy Boulevard and Clover Road. The subject was located near the Kavanagh Avenue intersection a few minutes after the initial call.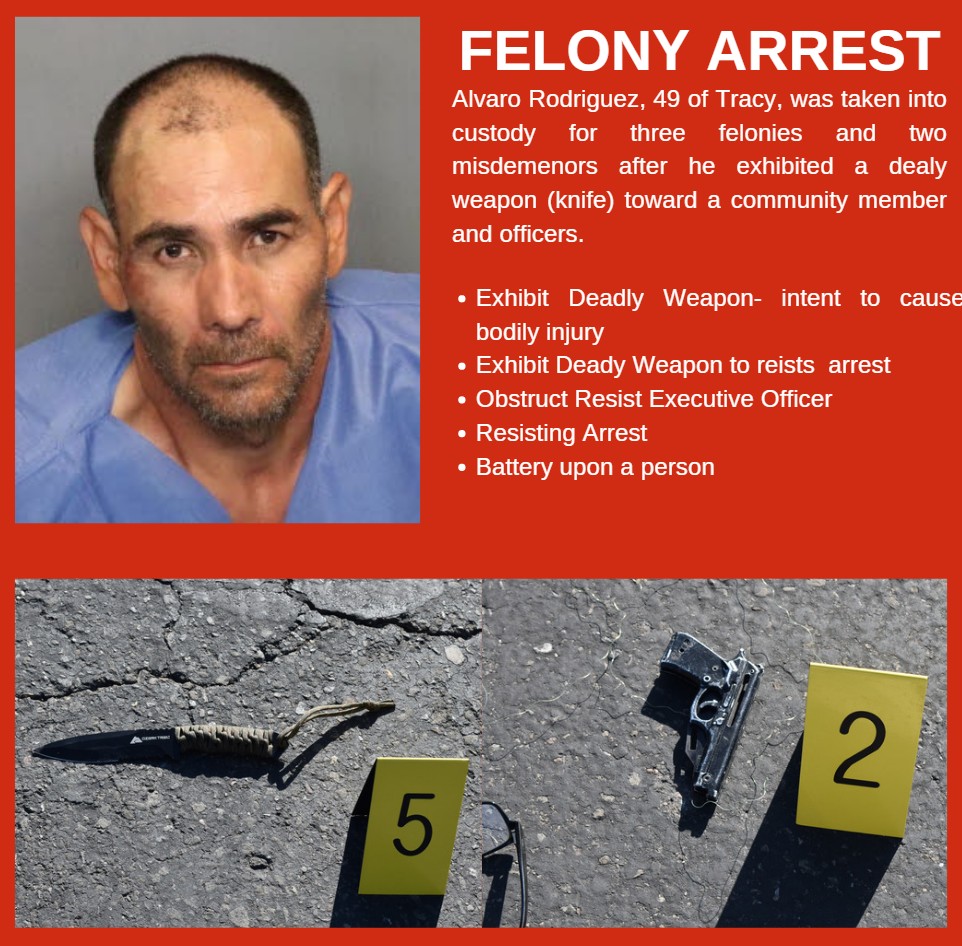 March 30, 2022
Our friends at the Milpitas Police Department called looking for some help. Their investigator had an arrest warrant for Ramiro Godinez, a 52 year old Tracy resident, for violations of California Penal Code (PC) sections 288a and 288(b)(1) [lewd and lascivious act[s] with a child]. Officers assigned to the Tracy Police Department Special Enforcement Team (SET) were happy to lend a hand. While safely taking Ramiro into custody, they learned his son, Marco Godinez, 24 years old of Tracy, was on searchable felony probation for PC 25400(c)(6) [firearm possession]. A subsequent search, pursuant to Marco's probation conditions, yielded a firearm, two high-capacity magazines, thirty-six rounds of .40 caliber ammunition, and three pound of marijuana- all of which were illegal for him to possess. Housing was provided by our partners at the San Joaquin County Sheriff's Office.